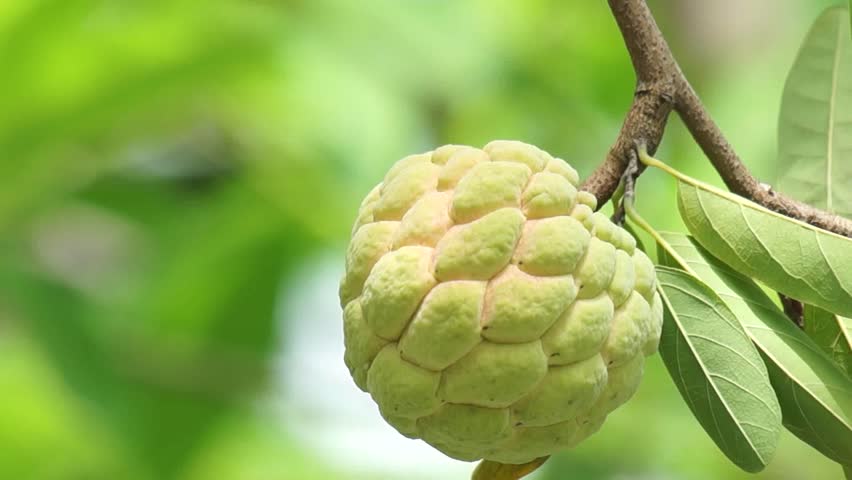 Benefits of Sugar Apple
Benefits of Sugar Apple: Sugar apple is one of the most important fruits among the long lists of medicinal and nutritive fruits. Sugar apple is also known as sweetsop, sugar-pineapple, custard apple (Annona reticulata), aajaa thee, seureuba, plae teib, Gishta (ጊሽጣ), Zimtapfel, foreign lychee, anona blanca, قشطة (ishta), buah nona, noi-na, matomoko, hairico, Khirmish (خرمش), ekistaferi, kachiman, atis, annona guatemala, hvaðerþetta, matopetope, fasadabur, conicony, mãng cầu ta (na) sitaphal, sharifa, sitappalam, fruta-do-conde(fruta-pinha), ata, sitaphal, Katu Atha, srikaya, buah nona, pomme cannelle or pinyin.
Ideal for Pregnant Women
Promotes Healthy Heart
Dermatological Benefits
Prevents Asthma
Regulates Sugar Level
Controls the Blood Pressure Level
Energy Booster
Promotes Healthy Bones
Controls the Cholesterol Level
Healthy Weight Gain
Nutritional facts of Sugar ApplePer 100g
Calories: 94
Total Fat: 
0.3 g 
Sodium: 9
 mg 
Potassium:  247 mg
Carbohydrate: 24 g
Protein: 2
.1 g 
Vitamins and Minerals of Sugar Apple
Vitamin B-6: 
10%
Vitamin C: 60%
Magnesium: 5
%
If you are suffering from high blood pressure, cardiovascular problem or blood sugar problem, and are already taking medication for the same, then it is important for you to make sure that you eat custard apple in moderation and only as per the advice of your doctor. This is because custard apple is a wonderful fruit that helps in providing relief from high blood pressure, cardiovascular problems etc. However, eating them along with medication could worsen the situation.
Weight Gain
Too Much Fiber
Iron Overdose Complications
Potassium Overdose Risk
May Interact With Certain Medications
Custard apple aids in the development of the baby and is also a comfort nutritious food for the mother. The fruit is also known as Sugar fruit which should tell you the high number of calories and natural sugar it contains. Both are equally important for a pregnant woman.
Know The fruit:
Seethaphal is different from its variant Ramphal and hanuman phal.
The fruit is seasonal. A season is August- October.
Seethaphal unripe is hard and dark green in color.
The ripe ones are light green and soft to touch.
To avoid swallowing the seed, please peel the pulp and throw away seeds before consumption
11.

Benefits of Sugar Apple