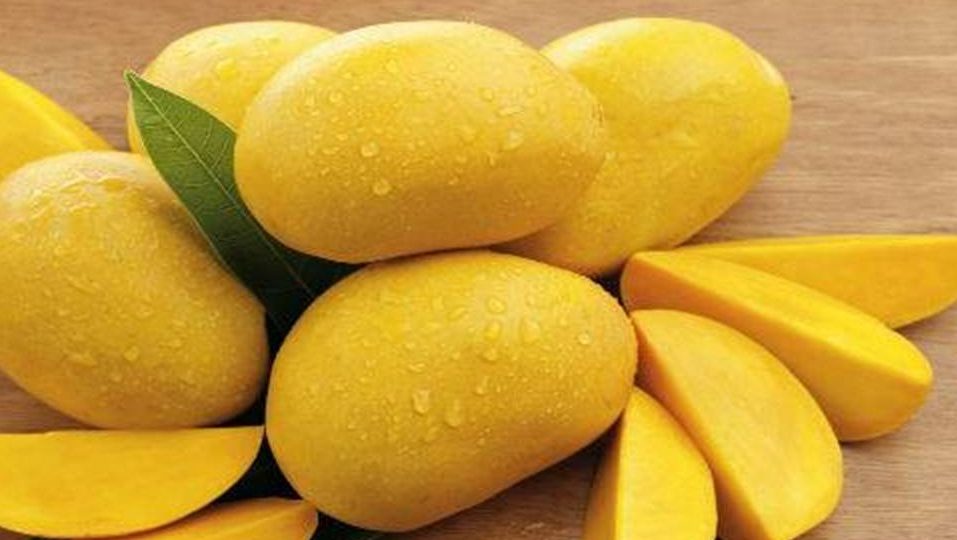 Benefits of Mangoes
Benefits of Mangoes: There are many different kinds of mangoes. They range in color, shape, flavor, and seed size. While the skin color of mangoes can vary from green to red, yellow, or orange, the inner flesh of the mango is mostly a golden yellow. They have a sweet and creamy taste and contain over 20 vitamins and minerals.
Helps in digestion
Promotes Healthy Gut
Boosts Immunity
Promotes eye health
Lowers Cholesterol
Clears the Skin
Even Diabetics Could Enjoy it
Weight Loss
Nutritional facts of Mangoes Per 100g
Calories: 58
Sodium: 5 mg
Total Fat: 1 g
Potassium: 170 mg
Saturated: 0 g
Total Carbs: 13 g
Polyunsaturated: 0 g
Dietary Fiber: 2 g
Monounsaturated: 0 g
Sugars: 13 g
Trans: 0 g
protein: 1 g
Cholesterol: 0 mg
Vitamins and Minerals of Mangoes
Vitamin A: 15%
Calcium: 1%
Vitamin C: 46%
Iron: 1%
Mangoes have a huge quantity of fruit sugar (fructose), which is responsible for its sweetness. An excessive consumption of this sugar will lead to increased sugar levels and unwanted insulin spikes in the body. There are some allergies that are associated with eating mangoes which often appear in individuals sensitive to the fruit. The symptoms may vary from watery eyes, runny nose, breathing problems, abdominal pain, sneezing and even shock in extreme cases. People suffering from diseases like arthritis, sinusitis, etc., must keep the consumption of mangoes to a minimum. The consumption of mangoes raw, ripe or juiced can cause aggravation.